We are a team of dedicated sun protection professionals who share the same core values. Integrity, company culture and transparency speak to the faces behind our mission-based company.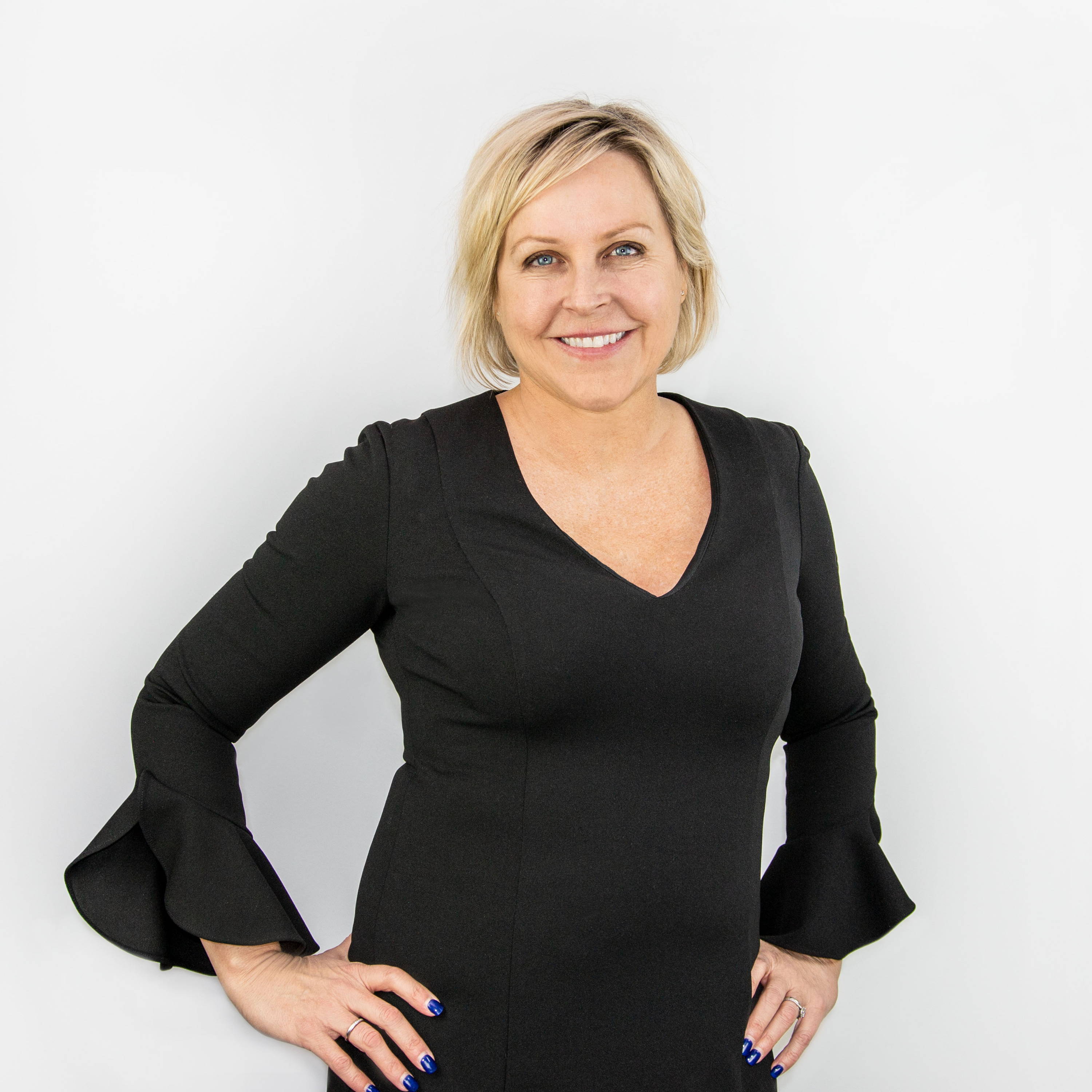 Christie Covarrubias
CEO/Co-founder
My Role & Sun50's Culture
I am honored to be leading and working with an incredible group of experienced, highly motivated co-workers. We band together as individuals, dedicated to our company mission and commitment to eco-friendly practices.
Sun50 is a movement. We created this company to bring hope and wellness into people's lives by offering fashionable sun protection apparel made with integrity and by highlighting way-of-life practices in support of skin cancer prevention. Our company culture promotes balanced living, innovation, collaboration and a community where every member of our team is respected and valued. We chose to partner with organizations who share our core values and respect our company mission.
A Little about me
Having lost a family member at a young age to melanoma, I am passionate about elevating the importance sun safe practices and annual skin checks. After an extensive career as a marketing executive with national and international brands, I decided to create a brand with more direct impact and personal meaning.
While I have worked in a variety of industries, skincare has been my lifelong interest professionally and personally. I am diligent about skin health, particularly skin cancer prevention. I have cultivated close professional and personal relationships within the skin cancer space and look forward successful partnerships.
My belief is you must choose an interest, whether a hobby, career or pastime, that aligns with your heart. When you do something you love, there is never enough time in the day. I feel this way about Sun50.
Living a balanced life
Sun50 is my passion. I love meeting and interacting with people no matter where I am. Helping others by listening, facilitating connections, or providing personal assistance is very fulfilling to me. Everyone has a story and when you take the time to listen, what you hear may be a life-changing gift.
Being by the ocean fuels my soul. I'll be the one with sandy toes, a large brim hat and pockets full of sea glass and beach treasures. Covered up with Sun50 sun protection from head to toe of course!
Learn more about my background Here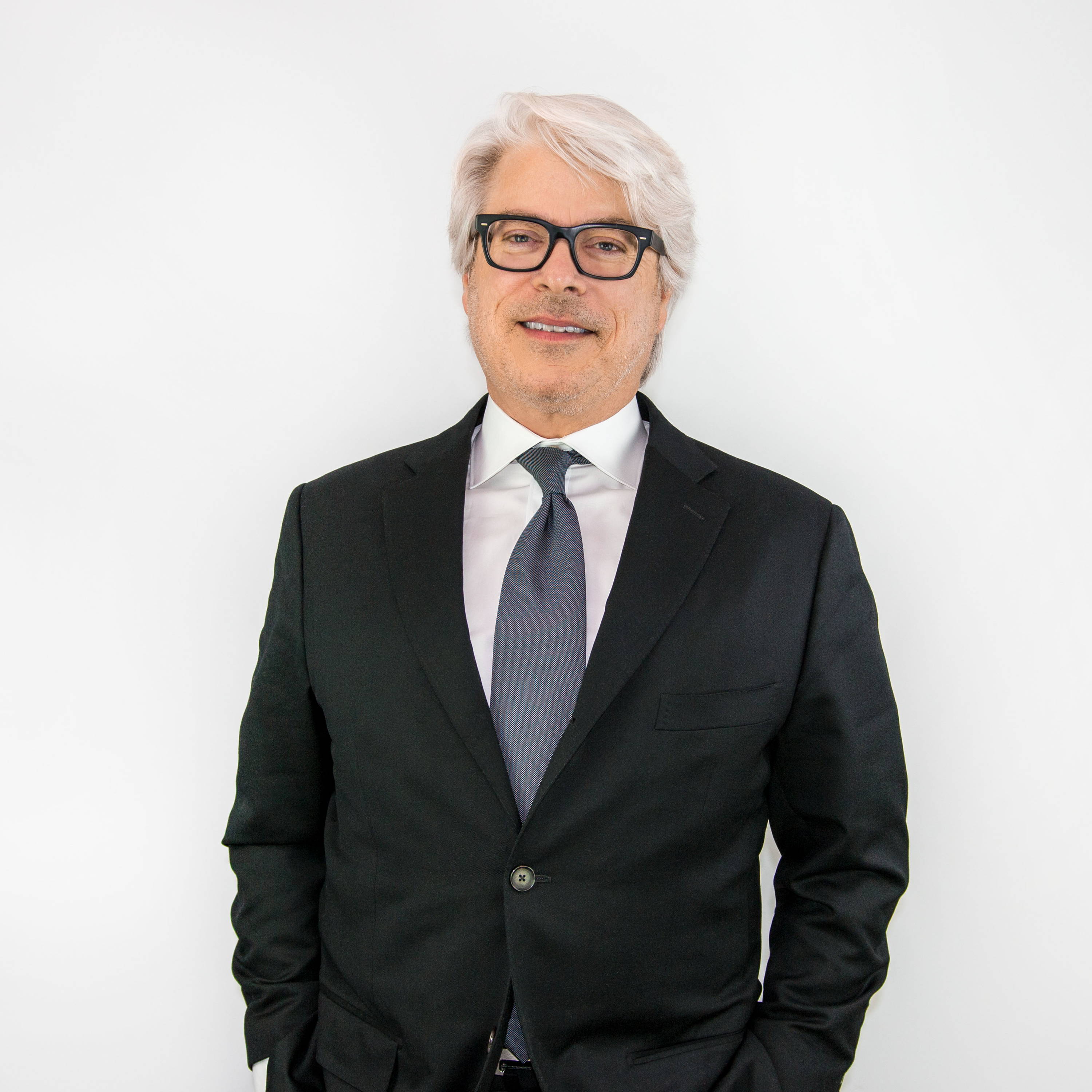 My Role & Sun50's Culture
As co-founder, I enjoy working with the team and collaborating on strategic initiatives to move the company forward and grow the brand.
A Little about me
As a partner in a national CPA firm, I play a leadership role in the Construction & Real Estate practice for the Chicago and Minneapolis/St. Paul markets. As a proven leader in building teams, formulating and executing strategies, and growing revenue and profitability, I thoroughly enjoy working with the Sun50 team because of their dedication and passion for raising awareness and education for the prevention of skin cancer. The Sun50 team is extremely talented. Sun50 has clearly developed a very unique, elevated line of UPF clothing that does not currently exist in the UPF apparel landscape. The Sun50 has built a platform in an industry which has needed an authentic voice for sometime.
Living a balanced life
My passion is helping companies to succeed, grow and thrive. I help entrepreneurs take their vision and make it a reality, which is truly gratifying.
I enjoy traveling with my family to warmer climates. Our trips usually involve an ocean.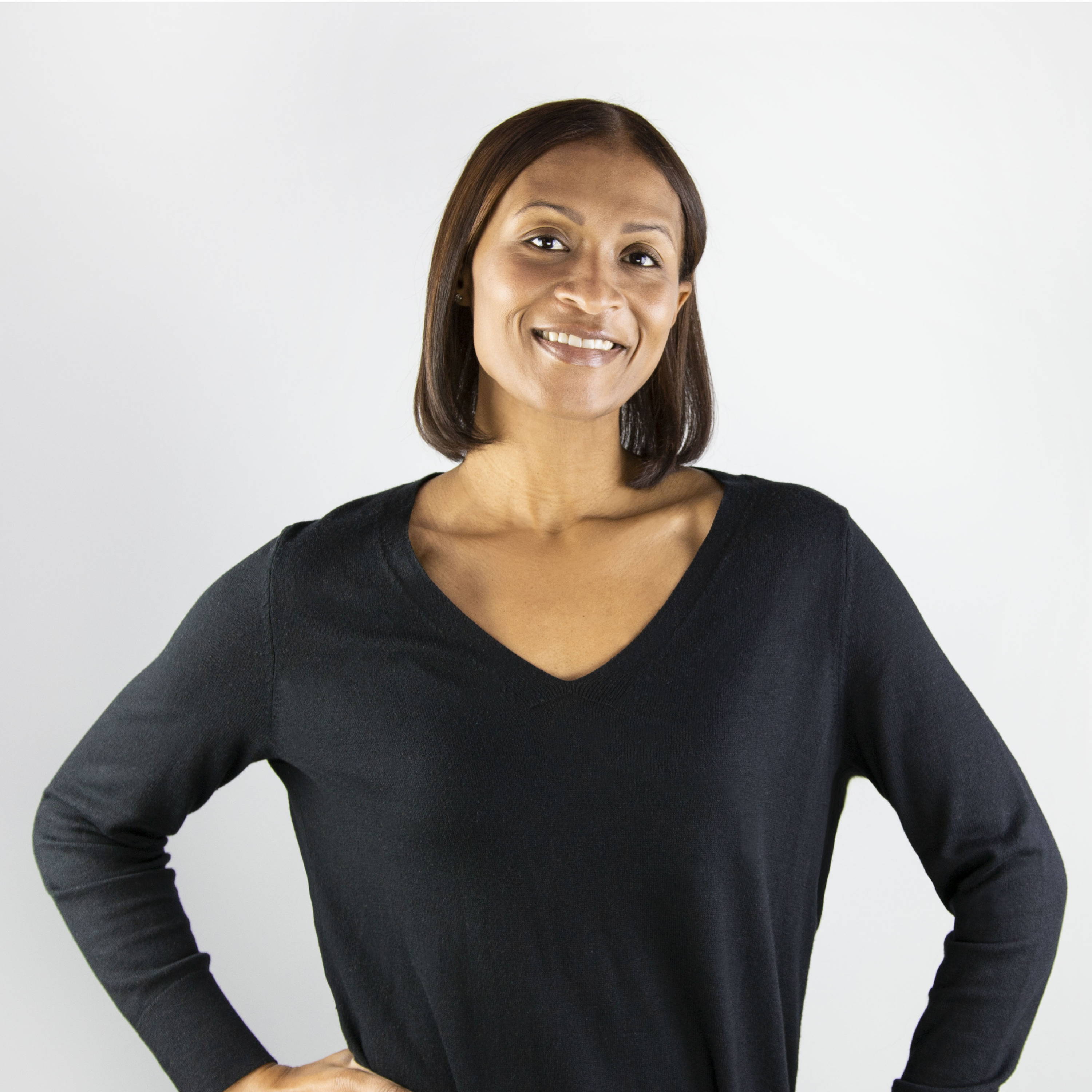 Sharia Washington
Director of Corporate Sales & Partnerships - Team50

My Role & Sun50's Culture
As an athlete and certified trainer, my goal is to educate youth and young adults about the importance of being proactive when it comes to sun protection and prolonged UV exposure. I enjoy working with non-profit organizations, business, and athletes to provide sun protection solutions with unrestricted mobility to optimize performance.
A Little about me
I'm a former Division one, NCAA athlete with over 20 years of coaching experience and a NASM (National Academy of Sports Medicine) Certified Personal Trainer. I've worked with luxury fashion brands and in the Sports Industry throughout my career
Living a Balanced Life
My passion is working with young women in sports, which is why I co-founded the Serve Receive Foundation in Las Vegas, Nevada. When you empower young people on the court they feel empowered off the court.
Believe it or not, if you are looking for me I will most likely be at Disney World eating churros with Mickey Mouse and my family.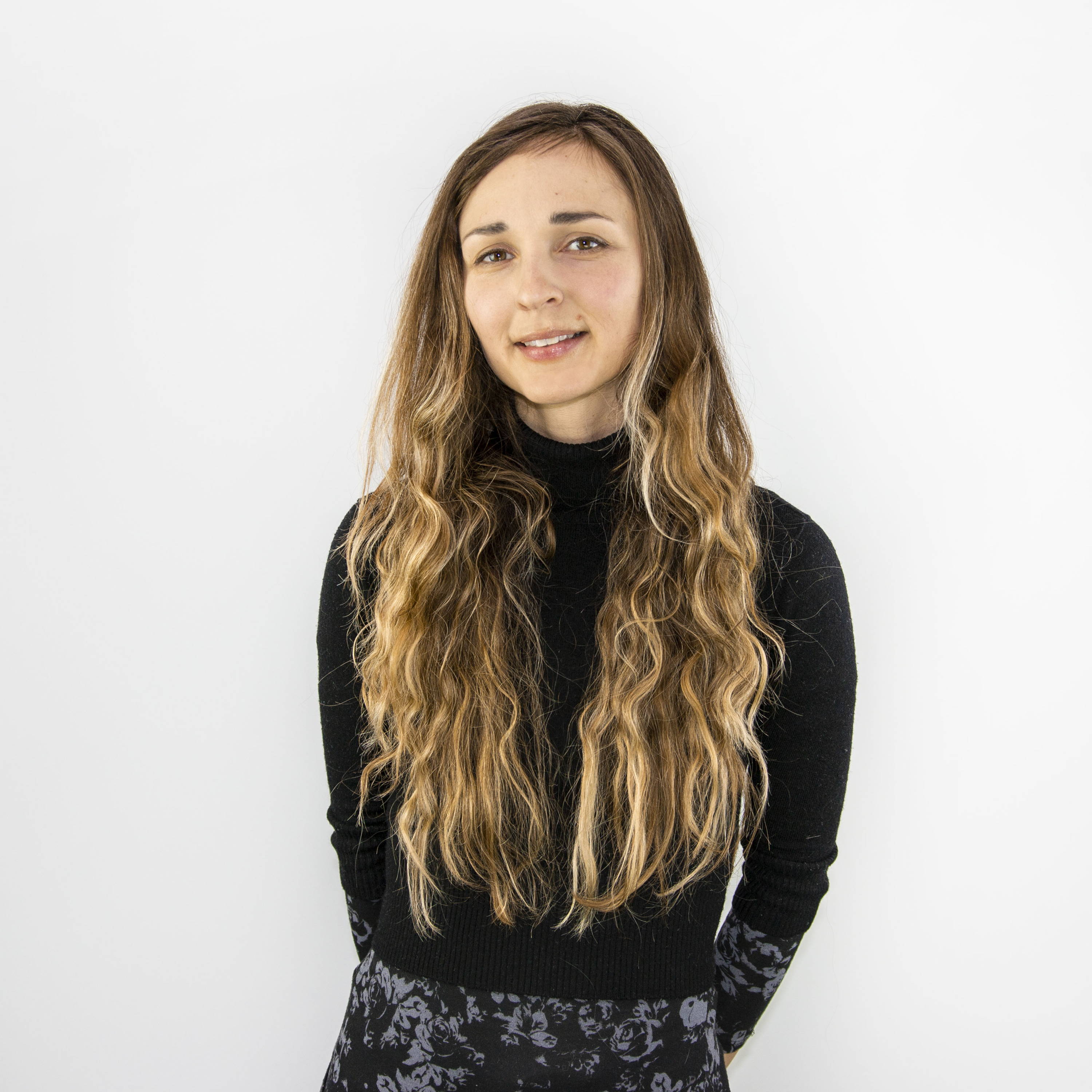 DANielle Everine
Design Director

My Role & Sun50's Culture
My goal is to remove the stigma that UPF clothing is scratchy and dowdy. I design our apparel, perfect the fit of each garment and help our team choose sustainable materials for each collection.
Each member of our team is incredibly talented, lovely to work with and truly dedicated to reducing the incidence of skin cancer. I love collaborating together to design stylish sun protective clothing, made with sustainable materials, that's manufactured in the USA!
A Little about me
Growing up I always knew I wanted to be an artist and designer.
Throughout my career, I have worked with hundreds of brands from start-ups to long established companies designing soft goods for manufacturing. From fast-fashion to tailor-made specialty pieces, I have seen all sides of the apparel industry.
As an outdoor enthusiast, I have always taken sun protection and environmental preservation seriously. After living aboard a sailboat for a few years, I understand first-hand the importance of working with a brand that puts the planet and sustainability first. I also adventured with reality TV and was a designer on Project Runway Season 9.
Living a balanced life
I love working with teens and young women interested in art and fashion. I am interested in providing a new definition of beauty. In contrast to the glamorous veneer that has long been valued as the epitome of fashion, I find real people, all bodies and adventure truly fun and beautiful.


Angela Twohy
Product Development & Sourcing Director
My Role & Sun50's Culture
UPF apparel can be fashionable and sustainable, which is why I enjoy connecting with suppliers all over the world to bring Sun50 apparel to life! Quality and integrity are of upmost importance to me. I feel good about working with suppliers and partners who share our fair trade and environmental value system. As a company, we prefer sustainable and organic solutions which conserve resources and minimize impacts on people and our planet.
I feel value and a sense of purpose working at Sun50 because we are elevating awareness on the importance of sun protection using sustainable materials.
A Little about me
I have a degree in Retail Business with 8+ years of experience in sourcing and product development. Throughout my career I have worked to bring the highest quality products to market.
Living a balanced life
I enjoy training for marathons to chase down personal goals and volunteering with Girls on the Run to share my enthusiasm for running. I am passionate about empowering girls to make good decisions and live an active lifestyle at a young age.
I have a real fondness for Iceland and you would find me hiking in the highlands! Iceland is a magical country with various landscapes to explore.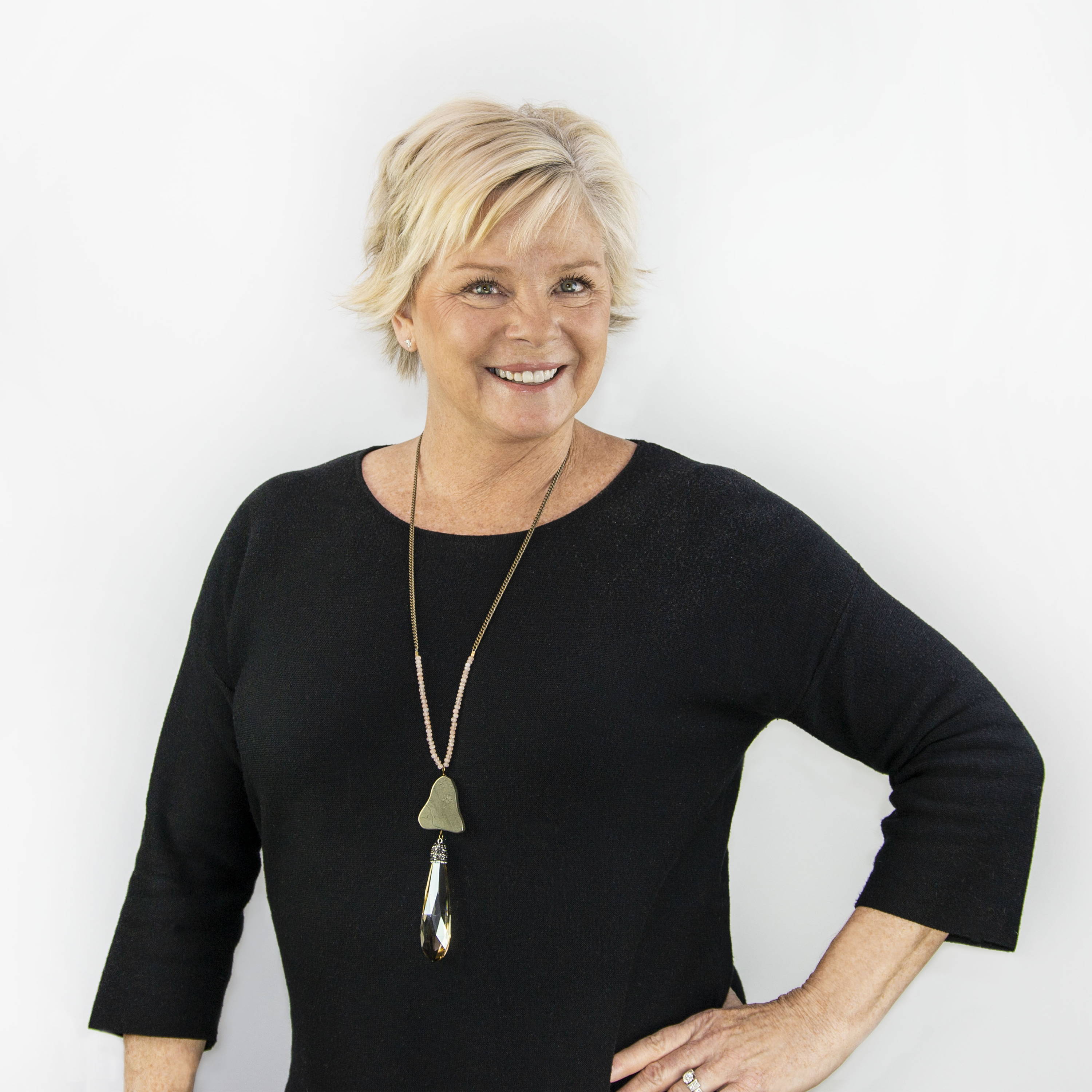 Julie anderson
Business development director

My Role & Sun50's Culture
As Business Development Director for Sun50, I love the interaction with our current customers, reaching out to new customers and helping our brand grow. I especially love that we, at Sun50, are dedicated not only to our customers, but also dedicated to teaching everyone about the effects of the prolonged sun exposure and the incidents of skin cancer.
I am super excited about our current partnerships and upcoming partnerships to continue to provide the best possible sun protection for everyone. It feels good work with a team of talented individuals that come together in support of our important mission.
A Little about me
My career experiences have spanned a variety of states such as Idaho, Alaska, Oregon, Washington State, Southern California and Connecticut, all of which have been "my favorite." My roles have always been in the service industry, in both the private and public sectors. Providing each of our vendors, partners, and customers with a personal-touch experience is a company-wide strategy I bring to the table.
Living a balanced life
Over the years I have committed my time as a volunteer, officer, or member-at-large to many different charities across the country. My heart lies with the charities involving underprivileged or disabled youth and young adults.
My favorite vacations always involve my family and the water. Whether it be on a lake or the ocean, I find a wonderful sense of "happiness and life in the moment" when near the water. And if the water is not close by, you will find me watercolor painting.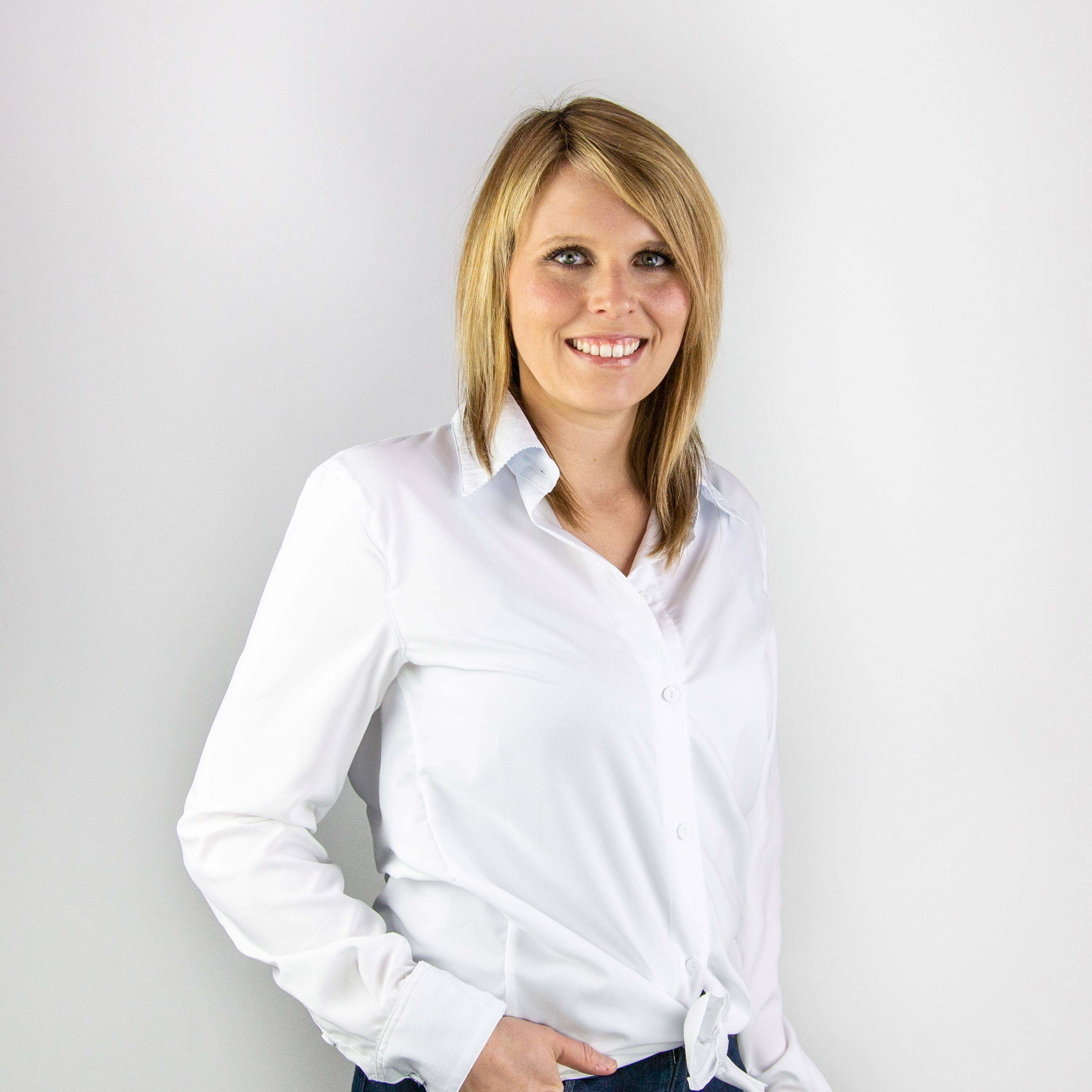 Ashley hadfield
director of ecommerce & marketing

My Role & Sun50's Culture
I manage all aspects of the eCommerce business including, business planning, content strategy and development, promotional campaigns and other online marketing, website design, customer service, web analytics and web technologies. Collaboration is key to the success of our brand, which is one of the things I enjoy most about our amazing culture.
As an avid outdoor enthusiast, our mission to preserve our natural resources is very important to me. Working for a company with a talented team of professionals that believes and supports our mission motivates me every single day.
A Little about me
I have been an e-commerce marketing retail professional for 7 years prior to joining Sun50. I have always loved fashion and knew a career in this industry was what I wanted to pursue from the start. Prior to the apparel industry, I had an extensive career in the hospitality industry. Having worked in both industries has broadened my perspective related to delivering a great customer experience that furthers the company mission. It is gratifying to me to provide internal solutions which positively impact our customer and brand loyalty.
Living a Balanced Life
I love adventure and spend as much time outdoors with my family as I possibly can. You will find me fishing, hunting, snowboarding, motorcycling, boating or perfecting my archery.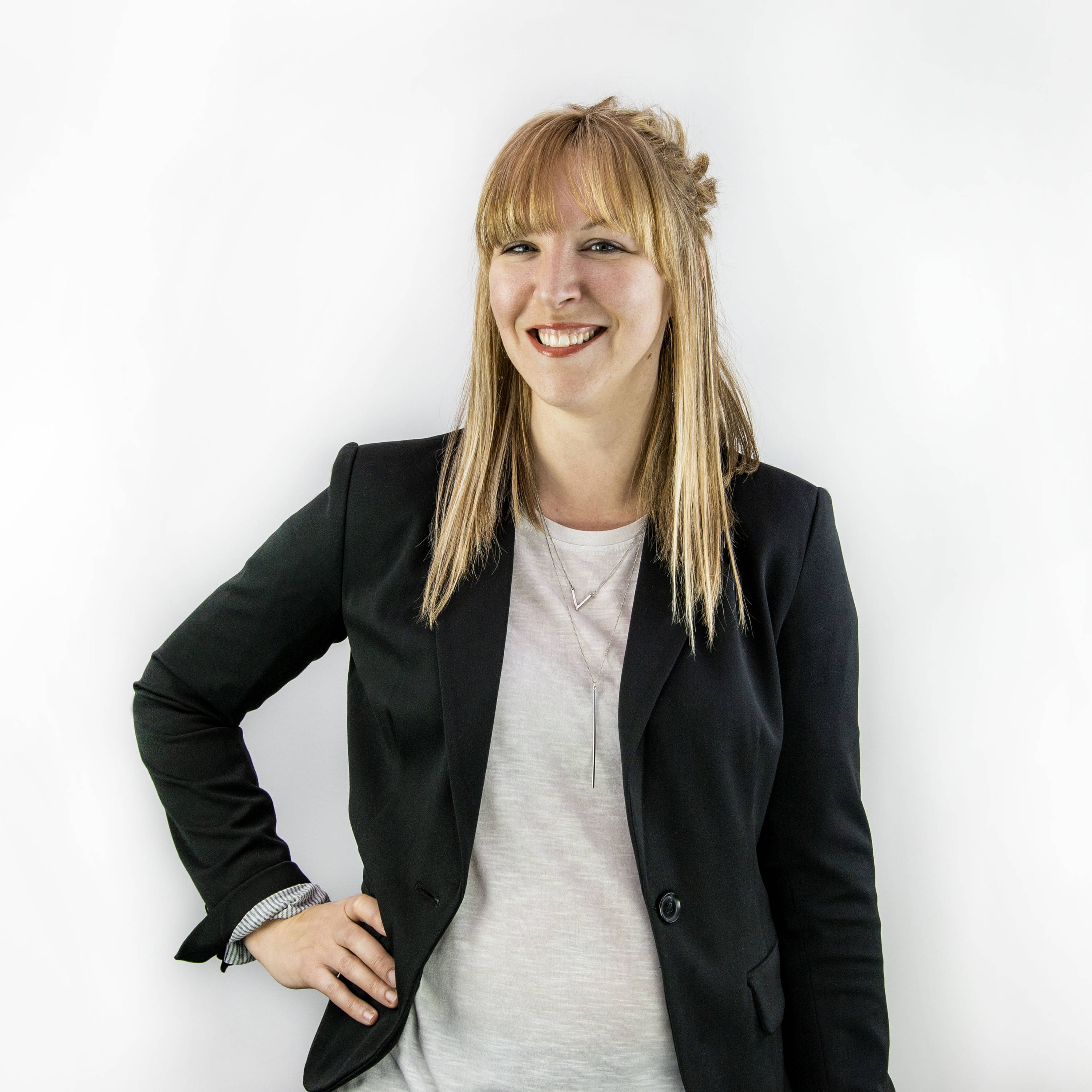 JAYMI MICHAEL
CREATIVE DIRECTOR

My Role & Sun50's Culture
I creatively express the brand visually to the world through all mediums of design: photography, video, illustration, print collateral and web design. I really enjoy creating and making an idea a reality. It is my passion.
I would love to change the misconceptions around UPF apparel. People assume it is not soft or fashionable, or that only people with a skin conditions can wear it. At Sun50, we have created wonderfully soft, beautifully designed clothing that EVERYONE can wear and protect their skin from the sun's harmful rays.
A Little about me
I've worked in the advertising and design industry for over 15 years. I have created thoughtfully impactful designs for a variety of clients including Chamilia, Thymes, Starkey, Land O'Lakes, General Mills, to name a few. In addition to Sun50, my husband and I own Why Create Films where we direct and produce commercials and films.
What I love about working at Sun50 is the people and our mission. Everyone here is so kind, collaborative, and supportive. We have a culture where everyone feels valued and appreciated which translates to innovation and success.
We are all dedicated to helping others be safe in the sun.
Living a Balanced Life
Every year, I walk with my best friend in the Susan G. Komen Breast Cancer Awareness walk in loving memory of her mother. I love supporting this cause and volunteering whenever I can because it feels really good to give and support those in need.
I love to vacation on the beach in Playa Mujeres, Mexico.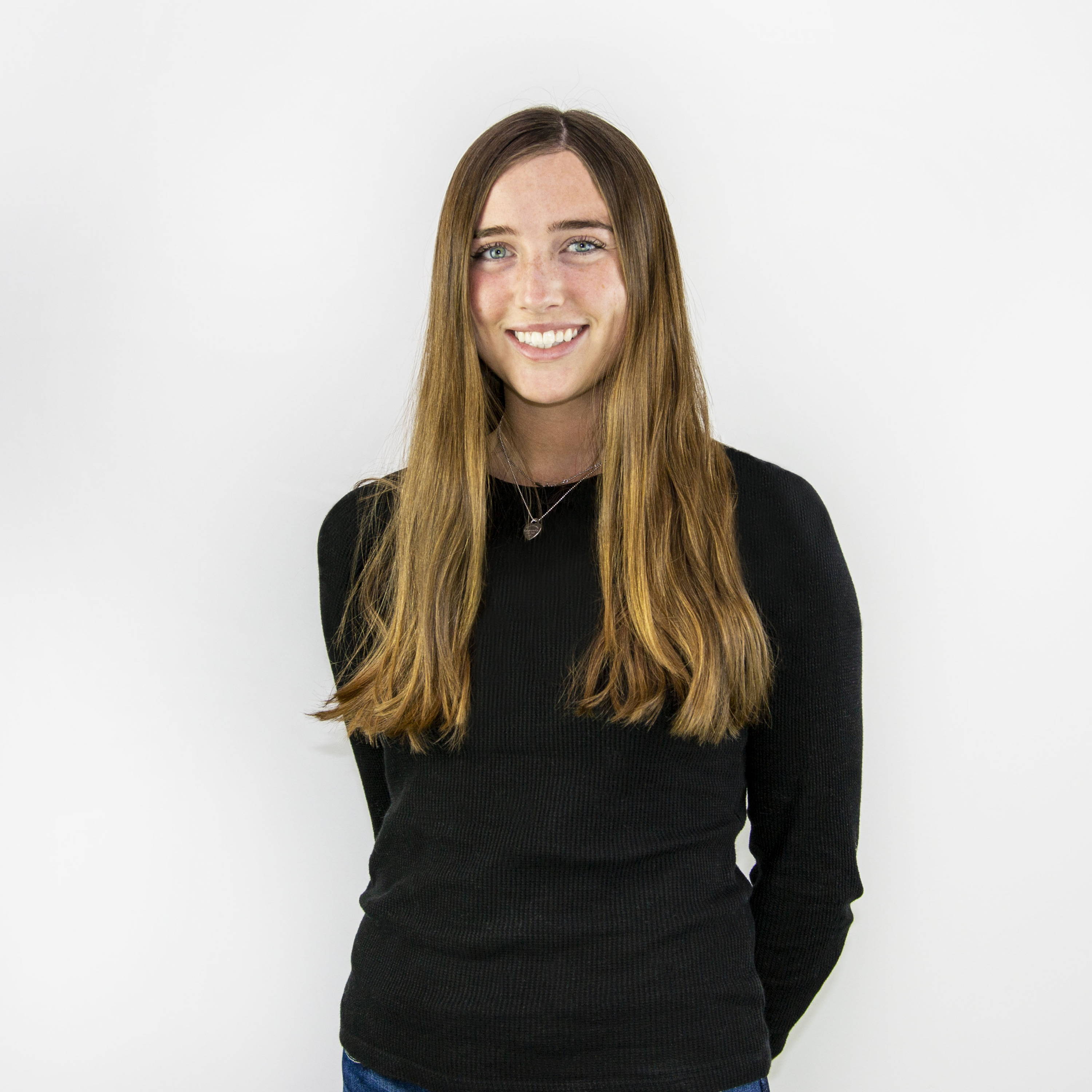 Madison Hibbs
Social Media and Community Events Manager

My Role & Sun50's Culture
I create content for all social media platforms (Instagram, Facebook, Twitter, Linkedin and Pinterest) and work on promotions for the brand. My hope is to change the stigma of UPF apparel being unfashionable low quality by introducing our brand to everyone. What I love most about my role is seeing the positive engagement from our Sun50 friends on social media grow. I love creating content that reflects our brand and sends out a positive message to our followers.
I love the positive energy and light that everyone has in our company. Sun50 has such an amazing message and mission which is so easy to support. I love being able to express Sun50's mission through social media.
A Little about me
While earning my degree in strategic communications from the University of St. Thomas, I worked in the retail industry which provided hands-on experience with all aspects of customer service and business objectives. In addition, I interned as a social media consultant for a lifestyle apparel company, which ultimately led to my interest in the position at Sun50.
Living a Balanced Life
I have a strong passion for protecting our ocean reefs. Nearly all reefs will be dead by 2050 which is alarming! Save the Reef is an amazing organization which helps to protect our oceans and marine life, something we all should care about.
My favorite vacation spot is Hawaii, specifically the islands of Oahu and Kauai. Hawaii is such a special place with amazing people, beautiful landscapes and warm weather. You can't beat the aloha spirit
Lyle HeiKes
Customer Liason Officer

My Role & Sun50's Culture
In addition to teaching, my career includes various roles in the both the retail and hospitality industries. With each position, my belief is the customer is always right. At Sun50, I do my best to determine customer needs and goals and make sure I am delivering a service that exceeds their expectations.
At Sun50 we're like a family who wants each member to fulfill their dreams and experience joy and success while working on a common goal. It's a feeling that we are all in this together and each of us has a personal stake in all accomplishments – big and small. We are building and nurturing a business with a vital role in the health and well-being of others and our world.
A Little about me
As a former teacher, I have long championed social justice issues, especially for those who have fewer resources, less power and greater challenges in navigating everyday life successfully. Having had personal experience with skin cancer, I would like to highlight the incredible importance of taking care of oneself in the outdoors. As much as we all love our time in the sun, we have to remain mindful of the truly dangerous elements of the warm and inviting sunlight. Everyone must practice caution in the sun and wear quality clothing that can literally save our lives.
Living a Balanced Life
I feel most useful and vital when I can assist others and help to make their lives more pleasant and fulfilling. This passion has led me to spend time as a volunteer with elders in the community who struggle with loneliness and isolation. My desire to help make the world not only a kinder, but a more beautiful place, inspires me to spend a lot of time in my own garden and assist others with making their personal living space more lovely and pleasing. Having grown up on a farm, where my childhood dream was to become a zookeeper, the welfare of animals has long been important to me. I am long-time supporter of the Animal Humane Society.
One of my favorite vacation spots is northern New Mexico, namely the Santa Fe and Taos areas. I love the peace, the openness and the absolute splendor of that area's geography as well as the beautiful art and the slower pace of life of that area of the Southwest.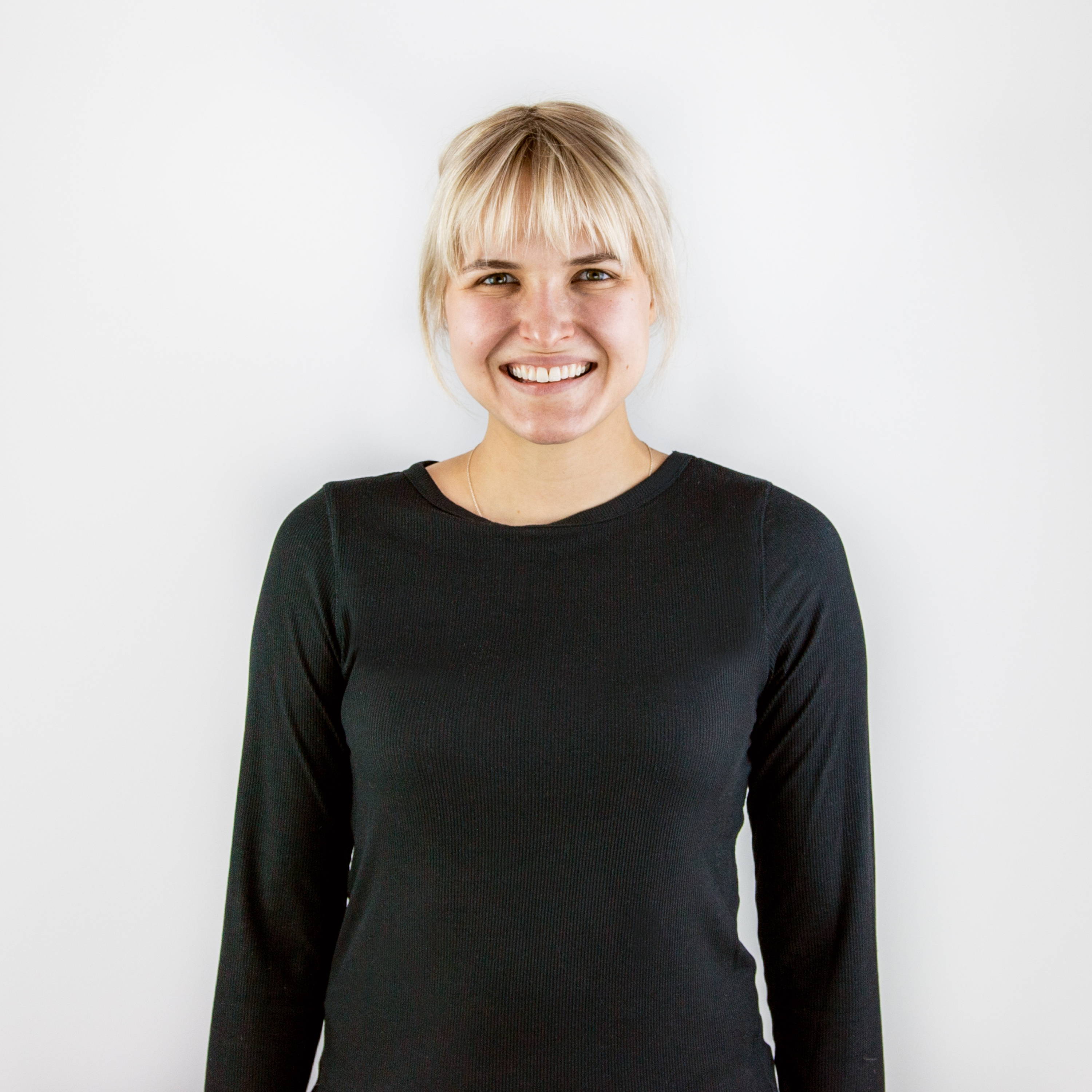 Makena Naegele
Business Development & Community Relations

My Role & Sun50's Culture
As a member of the Sun50 team I attend trade shows, non-profit events and have consulted on web development, influencer and social media strategies.
Business should be a force for good, which is why I consciously choose to work for companies whose impact goals include making our world a better place. Sun50 is transparent and environmentally conscious with a compelling mission everyone will benefit from.
A Little about me
My experience has included studying and working abroad in Shanghai, China, as a consultant for a cosmetic b-corporation called Bayan Ka La. Further work experiences include, Burrow, an e-commerce sofa startup in New York where I spent 8 months interning as a growth marketer. I launched and managed their influencer marketing, experiential events, and strategic partnerships platforms. Further, I crafted the brand strategy for organic social and ran all social media channels. Most recently, I was a consultant for Gotham Greens, an urban rooftop farming company where I led a team in pitching a national brand and marketing strategy.
I currently attend Stern School of Business at New York University and will graduate in 2021 with a double major in Marketing and Data Science.
Living a Balanced Life
My favorite vacation is anyplace in Asia. I am especially fond of Karan Beach in Thailand, where the sunsets are breathtaking. I also really loved the flavor of Hanoi, Vietnam — the people, the food, the peacefulness. Traveling always gives me profound perspective on my life and I can't wait to see more of the world!
Jeff Milkie
Board of Directors member
My role & Sun 50's Culture
As a Board Member of Sun50, I leverage my in-depth experience in the retail sector as an investment banker. In particular, my role is to advise the management team and steer the company towards a sustainable future by adopting sound, ethical, and financial management policies. The organizational culture at Sun50 is very collaborative and open, which is fostered and led by its CEO. This type of culture makes management discussions efficient and decisions very effective.
A little about me.
I am the Founder and Managing Director of GRM Capital, LLC, a middle-market investment bank focused on mergers & acquisitions ("M&A"), private debt and equity capital raises, and strategic capital markets advisory. With over 20+ years of corporate finance and investment banking experience, I have advised on numerous public and private debt and equity investments and M&A assignments totaling over $5 billion for multi-billion dollar global corporations, middle-market companies and venture-level organizations across multiple sectors including consumer goods and services, retail, manufacturing, distribution, business services, healthcare, media and technology.
Living a balanced life
I am proud to volunteer my time as a board member for the AJ Tennis Academy. This organization empowers underprivileged children through tennis to embrace the 3Cs: Curiosity about the world, Concern for the world, and Confidence to change the world.
I enjoy traveling with my children and one of our favorite places to vacation is southern California.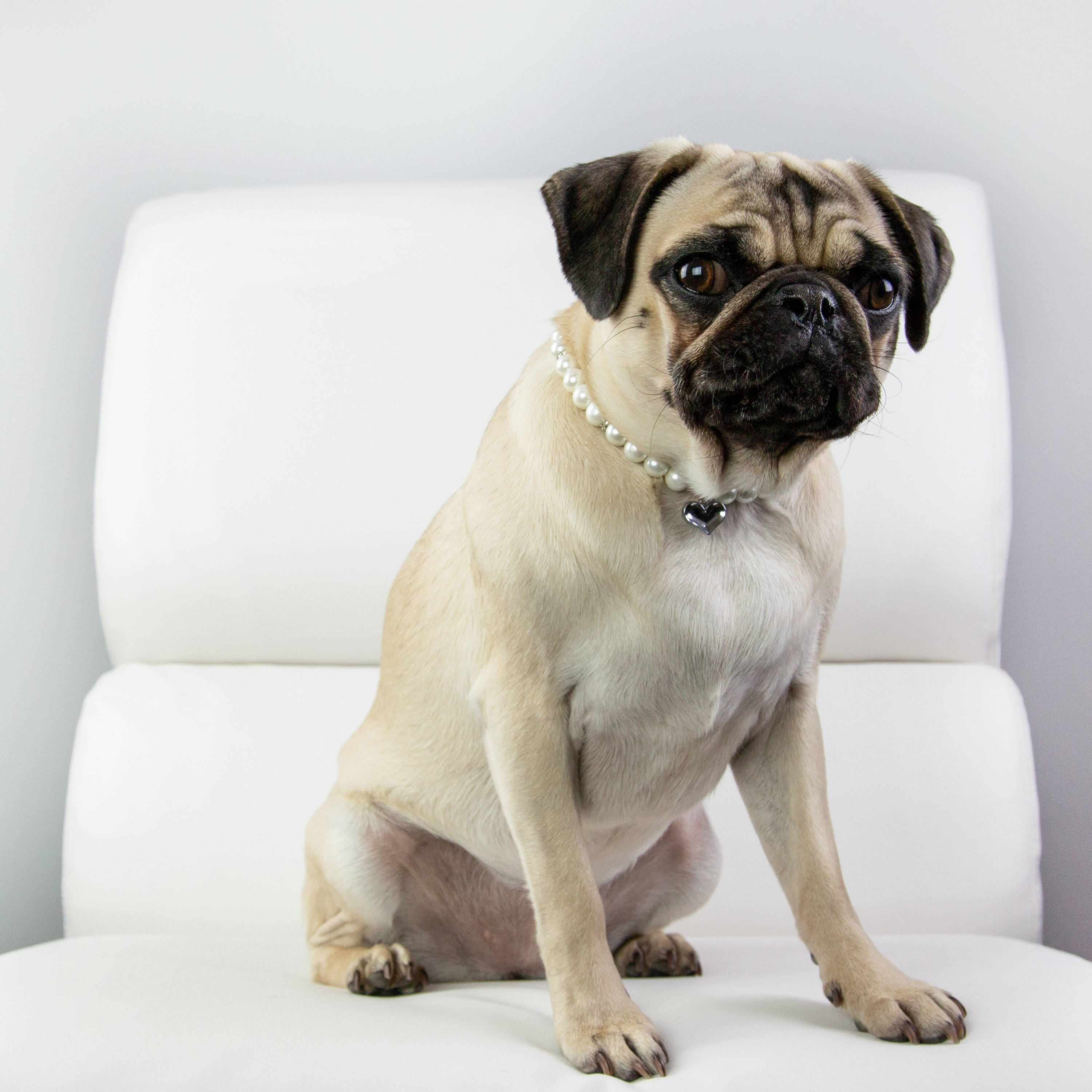 Myrtle
Top Dog & Sun50 Mascot

My Role & Sun50's Culture
Let's be honest here. The truth is the sun rises and sets on me, but I'm not the least bit concerned with titles. Call me what you will, but I AM the culture.
As long as my bed remains fluffy, the treats keep flowing and someone throws my mini tennis ball, it's been a great day at the office. And my team gives me cuddle time which keeps me coming back for more.
A Little about me
I was born in Missouri and reside in Minnesota, but I travel every chance I get. I have always loved fashion and consider myself a fine connoisseur of tail-wagger apparel. In fact, I never leave the house without my strand of pearls. One never knows when they may run into puparazzi.
Living a Balanced Life
I am up and ready for adventure and welcome all charity walk invitations. Have on-board airplane carrier, will travel! Our goal is to create an interactive and supportive community dedicated to skin cancer advocacy, awareness, and prevention. With a united front we can make a positive impact in our own lives and change the course of the future. One collective action will bring change. This is why we donate and collaborate with partners who share our mission to reduce the incidence of skin cancer. We invite you to join us in this movement though self-advocacy, inspiring others, and creating a force that eliminates skin cancer. We are proud to make our apparel in Los Angeles, California – where we can inspect the factory with our own eyes. Our collections are produced in small batches with organic and bluesign® certified fabrics as a means to reduce waste and consumption of resources. Our goal is to make our forests a bit greener and our oceans more blue.