Collaborations & Partnerships
True to our mission, we are always looking for ways to elevate skin cancer awareness and prevention, and taking care of our neighbors. We believe community is the heart of change. By uniting with organizations who share our core values and mission, we believe that together, we will win the battle against skin cancer.
---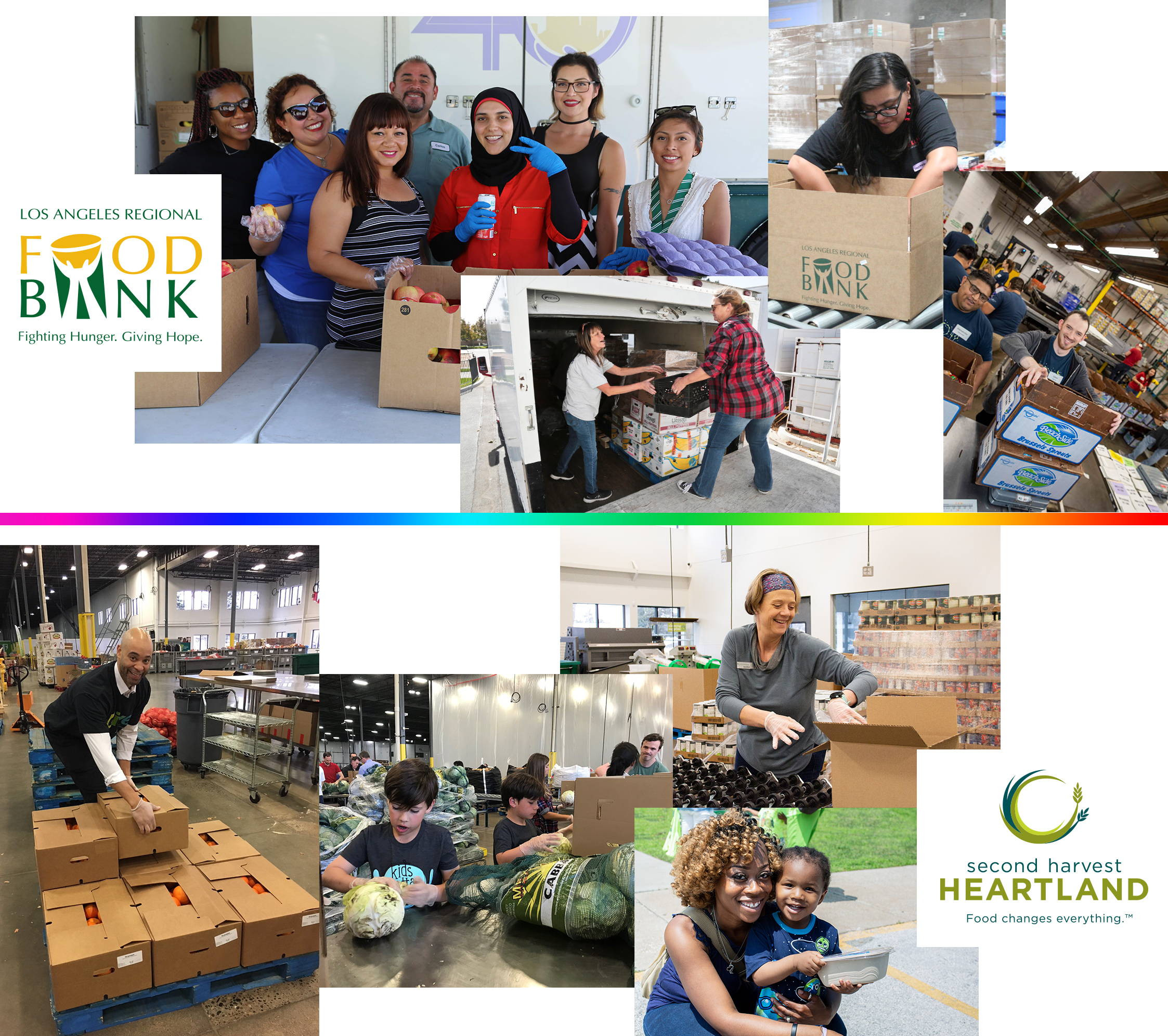 The COVID-19 pandemic is shaping our future right before our eyes. This unprecedented time has resulted in nationwide school closures, job disruptions and quarantines, which are causing members of our communities to miss meals at record highs. According to Feeding America, as many as 17.1 million people in the United States may experience food insecurity, which is based on the 30-40% increase community food banks are already experiencing.
Sun50 has partnered with the Los Angeles Regional Food Bank and Second Harvest Heartland in St. Paul, MN, in an effort to provide support directly to communities in need. Throughout the entire month of April, Sun50 will donate 10% of all sales generated with the promotion code: WECARE25 to our partner food banks. We look forward to uniting together as a community to help our neighbors in need.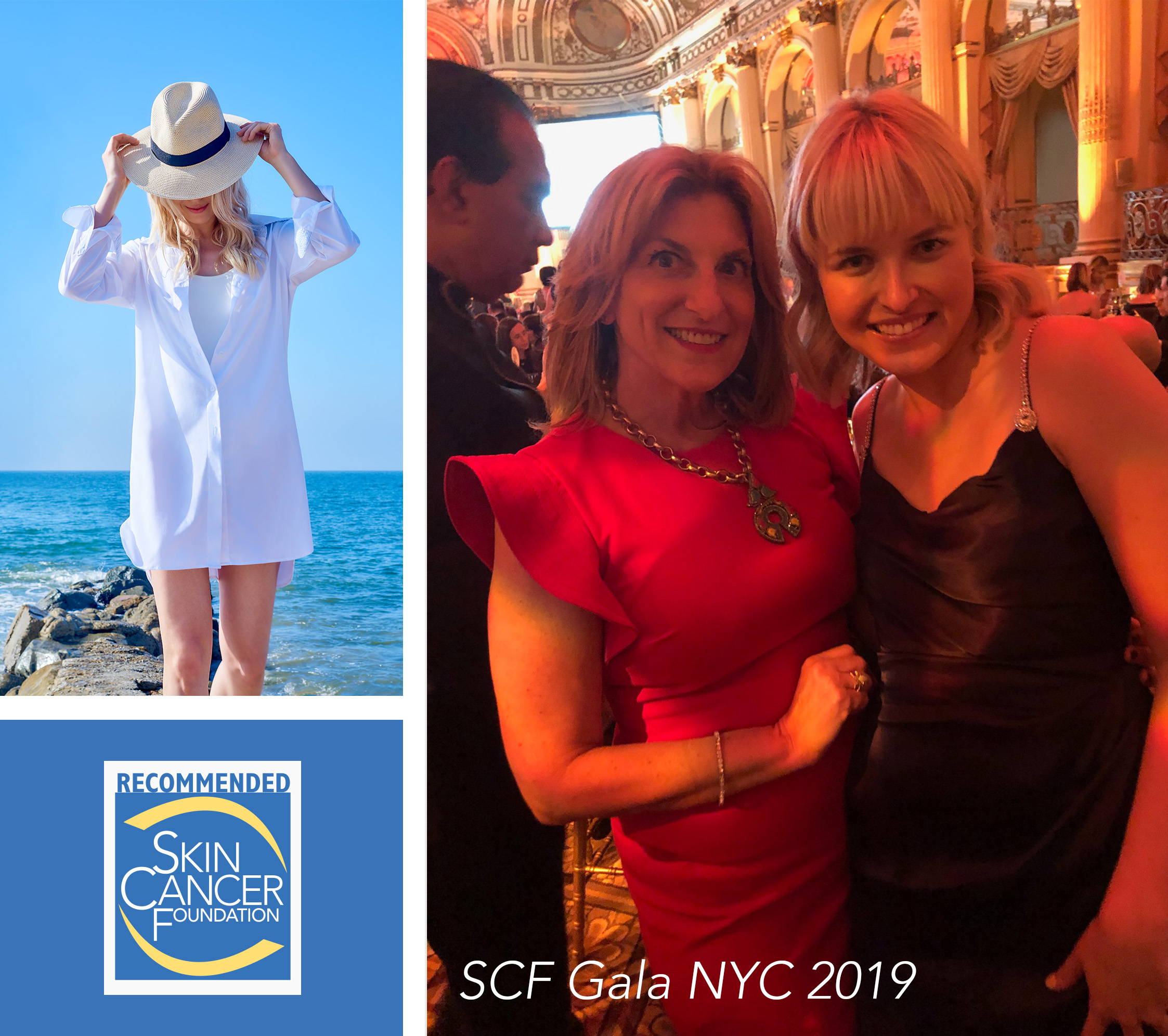 The Skin Cancer Foundation
Skin cancer is the most common cancer in the United States and worldwide. About 90 percent of non-melanoma skin cancers are associated with exposure to ultraviolet (UV) radiation from the sun. According to The Skin Cancer Foundation, having 5 or more sunburns doubles your risk for melanoma.
At Sun50, we take your sun protection very seriously. Before we bring a new fabric into our apparel production, we 3rd party UV test the fabric to ensure it achieves at least a UPF 45+ rating. Once a fabric has met our UPF 45+ requirements, we submit the test results to The Skin Cancer Foundation for their review. A fabric must have a UPF of 30 to qualify for The Skin Cancer Foundation's Seal of Recommendation.
Every Sun50 fabric has proudly received The Skin Cancer Foundation Seal of Recommendation.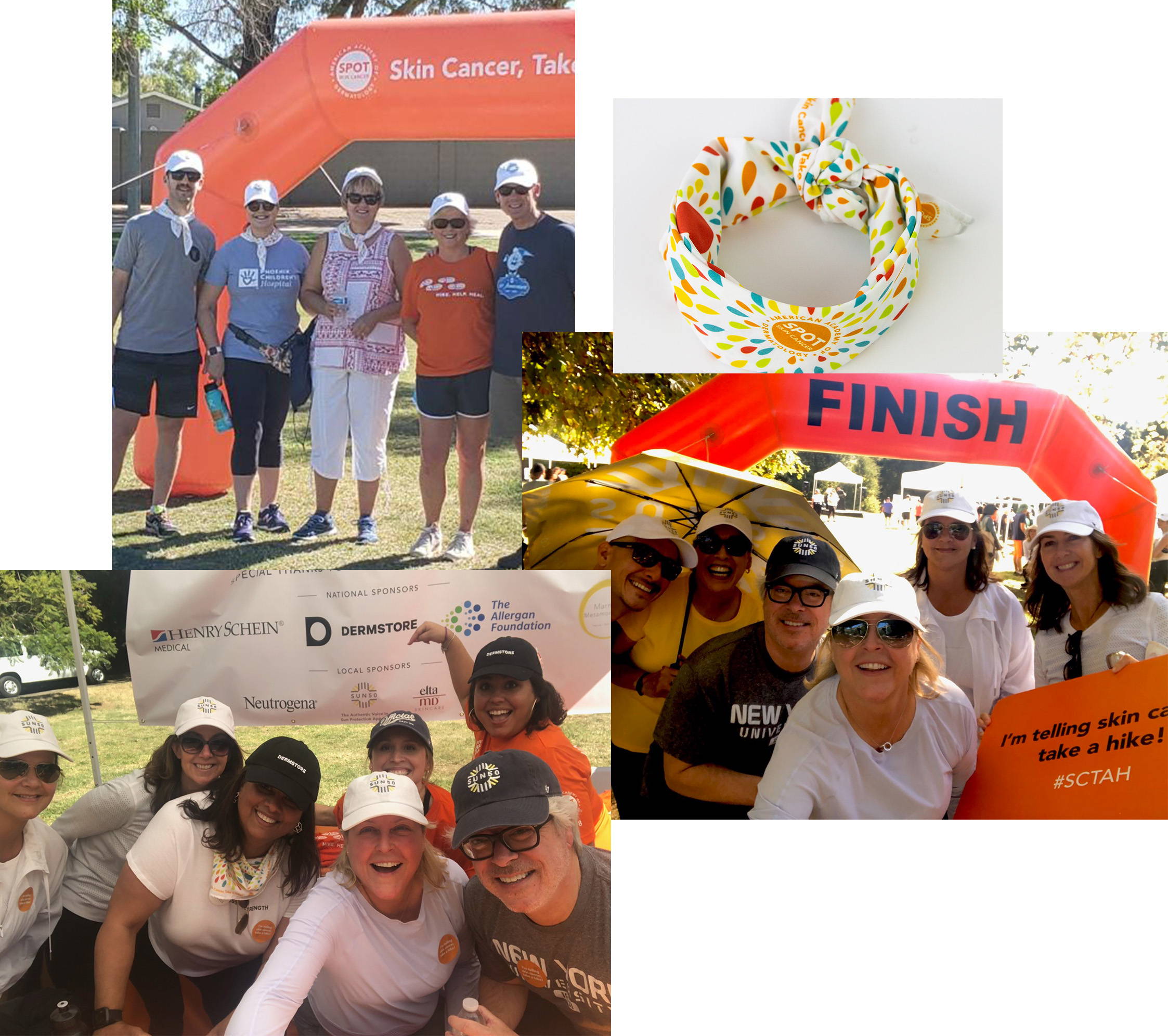 American Academy of Dermatology
The American Academy of Dermatology (AAD) is one of the largest organizations of dermatologists in the world. The AAD is committed to reducing the incidence of and mortality from skin cancer, which is why they launched their SPOT Skin Cancer™ campaign. This large-scale public awareness campaign is designed to involve the public, the AAD's membership of more than 20,500 physicians worldwide, other health organizations, media, and for-profit corporations
In support of the AAD's SPOT Skin Cancer™ campaign and our own company mission, Sun50 has been a proud sponsor and participant of SKIN CANCER, TAKE A HIKE!™. The proceeds from each community hike supports skin cancer screenings, provides grants to install shade structures, and provides sunscreen dispensers to communities throughout the United States. Every step is a step towards a world without skin cancer. So let's step on it together!
Sun50 will be part of 2020 SKIN CANCER, TAKE A HIKE!™ Details coming soon. Skin cancer is the most common cancer in the United States. Melanoma, the most deadly form of skin cancer, is the second most common form of cancer in females age 15-29+. With the incidence of melanoma in young adults rapidly increasing, especially in females, elevating awareness and early detection is more important than ever.
The Claire Marie Foundation is a non-profit 501 (c)3 organization dedicated to fighting against adolescent & young adult melanoma through awareness, education and prevention. Founded after the loss of their daughter Claire at the age of 17 to melanoma, the purpose of their mission is to help save lives.
In support of the work being done by the Claire Marie Foundation (CMF), Sun50 has created an exclusive I am Joy UPF 45+ sun scarf in Claire's favorite color, coral. With the sale of each I am Joy sun scarf, Sun50 will make a $20.00 donation directly to the CMF.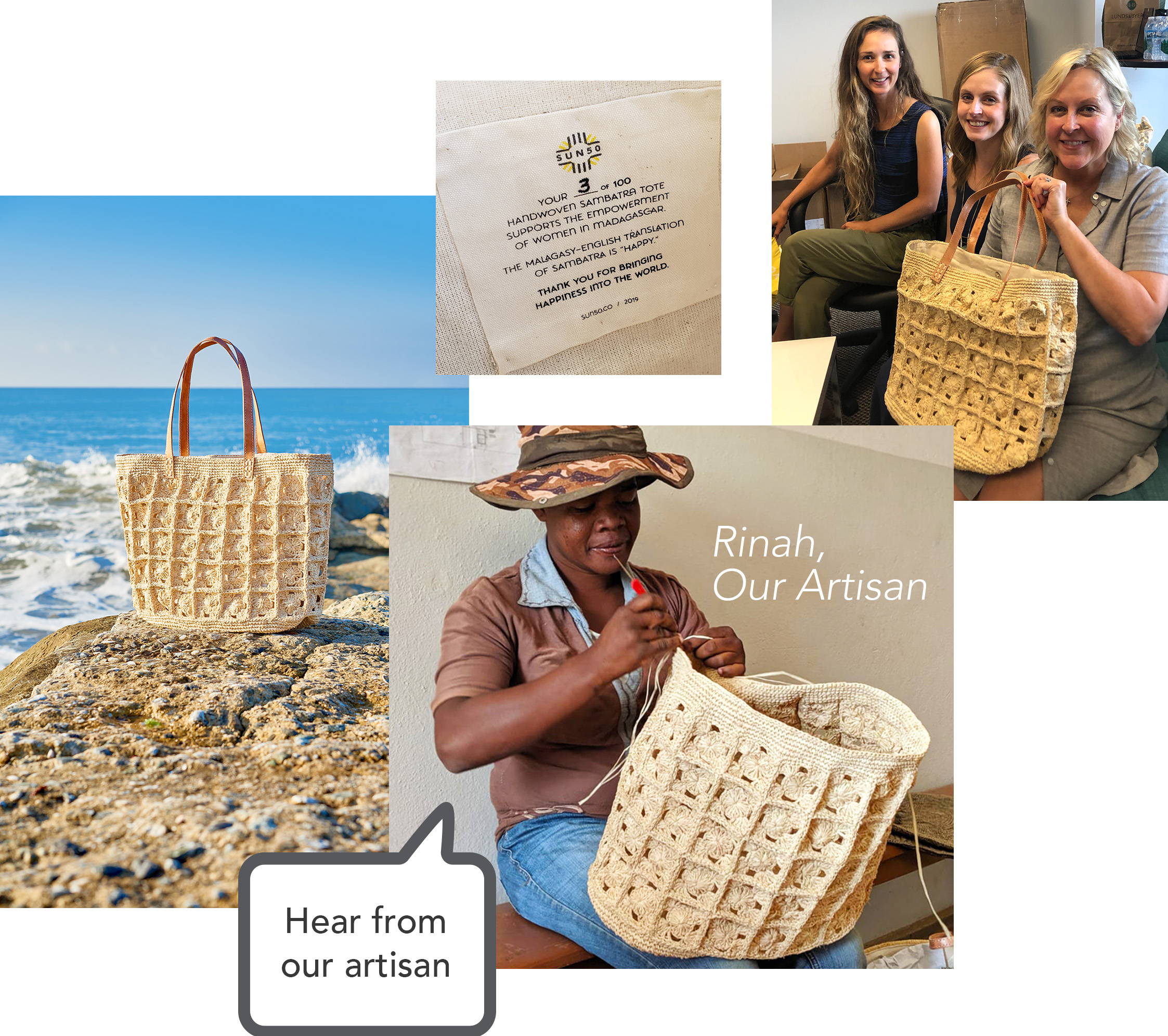 With the beautiful craftsmanship of our handwoven tote, we are providing an opportunity to bring employment to women in rural communities who are experiencing poverty, illness, and social unrest. Using centuries old artistry, which has passed from generation to generation, each Sambatra tote is lovingly made in a safe, healthy and happy environment.
Constructed of materials indigenous to the area, each tote is made over an extended period of time, with each tote requiring approximately 30 hours of completion time. The uniqueness of our exclusive design is truly one-of-a-kind, as the by hand production makes each tote a naturally individual statement piece. We've limited our run to a total quantity of 100. Keeping our Sun50 core values at heart, we work closely with our artisan partnership in Madagascar to ensure our production is being done ethically and fairly.
We invite you to meet our artisan in the by clicking the image to the left. Discover why we have aptly named our beautiful and one-of-a-kind tote "Sambatra", whose translation from Malagasy-English is "happy".